About Us
Busby & Associates is a bankruptcy and family law firm that offers professional legal services in the following areas of law: Consumer Bankruptcy (Chapter 7 and Chapter 13) and Family Law (Divorce and Suit Affecting the Parent Child Relationship).
We want to be your attorney! Our law firm offers discounted attorney fees and high quality professional legal services. We take the fear out of hiring a lawyer. For information about our legal services, please call at (713) 974-1151 and talk to one of our friendly and professional staff members.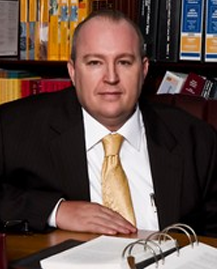 Michael G. Busby Jr., Houston Bankruptcy Lawyer
Michael Busby is a member of the State Bar of Texas, the College of the State Bar,  the Houston Bar Association,  and is admitted to practice in the Federal Courts in the Southern District of Texas.
He enlisted in the United States Marine Corps and served as a Field Artillery Cannoner from 1989 to 1993. Mr. Busby also served in the National Guard from 1993 to 1997 in the states of Arkansas, Oklahoma and North Carolina.
Michael Busby received his Bachelor of Science degree with honors from the University of Central Oklahoma in 1996.
He graduated from South Texas College of Law in Houston, Texas and is Board Certified in Family Law by the Texas Board of Legal Specialization.
Michael Busby has been faithfully married for 20 years and is the proud father of two daughters, Viktoria and Hannah Busby and father of William  "Billy Max" Busby.
---
Eric Southward
Mr. Southward is a member of the State Bar of Indiana and is admitted to practice in the Southern District of Texas, Northern District of Illinois, and the Northern and Southern Districts of Indiana. He is a member of the Houston Association of Consumer Bankruptcy Attorneys and the National Association of Consumer Bankruptcy Attorneys. Mr. Southward has Eighteen years of federal bankruptcy and consumer law experience. Prior to joining Busby & Associates, he was a Senior Managing Attorney with Legal Helpers, P.C., a national bankruptcy firm headquartered in Chicago, Illinois. While at Legal Helpers, Eric oversaw its regional offices and previously managed its Indianapolis, Indiana office.
Prior to the practice of law, Mr. Southward was a marketing manager with an advertising and marketing firm and a pharmaceutical research company, both based in Indianapolis, Indiana. Prior to that, he was a national account manager with magazine publishing services company based in Des Moines, Iowa.
Although raised and schooled in Iowa, Eric is a native Texan, born in Corpus Christi. He has re-joined his family, who all reside in the greater Houston area now. Mr. Southward received his undergraduate degree in 1992 from Buena Vista University in Storm Lake, Iowa, and his law degree in 1999 from Indiana University.
---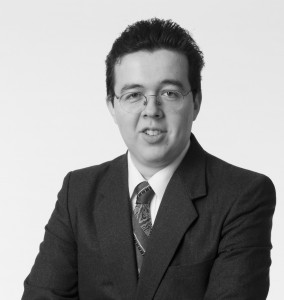 Andrew Iwata
Andrew Iwata is a member of the State Bar of Texas, the Houston Bar Association, and is admitted to practice in the Federal Courts for the Southern, Northern, and Eastern Districts of Texas. Mr. Iwata graduated from the University of St. Thomas (Houston) with a Bachelor of Arts in Philosophy. He went on to earn his JD degree from South Texas College of Law. Mr. Iwata practiced for almost a decade in employment law and business litigation, before joining the family law department of Busby & Associates as an Associate in 2015. Mr. Iwata is now fully committed to family law in Harris County and the surrounding counties.
Award Winning BUSBY & ASSOCIATES Family Law Attorneys
We are proud to have Award-winning Best Divorce Lawyers in Houston, Texas. Our Lawyers are honored to receive this Award and Recognition, and our firm has tried over 200 family law and divorce cases over the last 16 years. A significant number of lawyers were awarded for doing their best. Expertise.com has also featured us with an A+ rating in reputation and professionalism.